Do You Really Need Telepharmacy When You Have 24/7 Pharmacy Staff?
Cape Regional Medical Center | Cape May Court House, New Jersey
Richard Artymowicz, PharmD, MBA, FCCP, BCPS, has a long history with Cape Regional Medical Center. He first joined in 1994 as Pharmacy Clinical Coordinator, then transitioned to Pharmacy Director in 2006.
In 2015, the decision was made to decentralize their pharmacy operations into a unit-based model to focus on achieving more of their patient-centric goals. With one pharmacist managing the central pharmacy, the remaining staff were assigned to specific areas in the facility to work with care teams, helping improve patient outcomes, HCAHPS scores and provide an opportunity for pharmacy residency programs.
Learn how CRMC used telepharmacy to:
Fill a gap in pharmacy coverage created by new clinical goals
Review medication orders from the ED
Supplement their onsite team during surges in medication orders
Free up onsite pharmacists to deliver discharge counseling for 17% of patients and growing
Enable onsite team to grow their skills and extend their career paths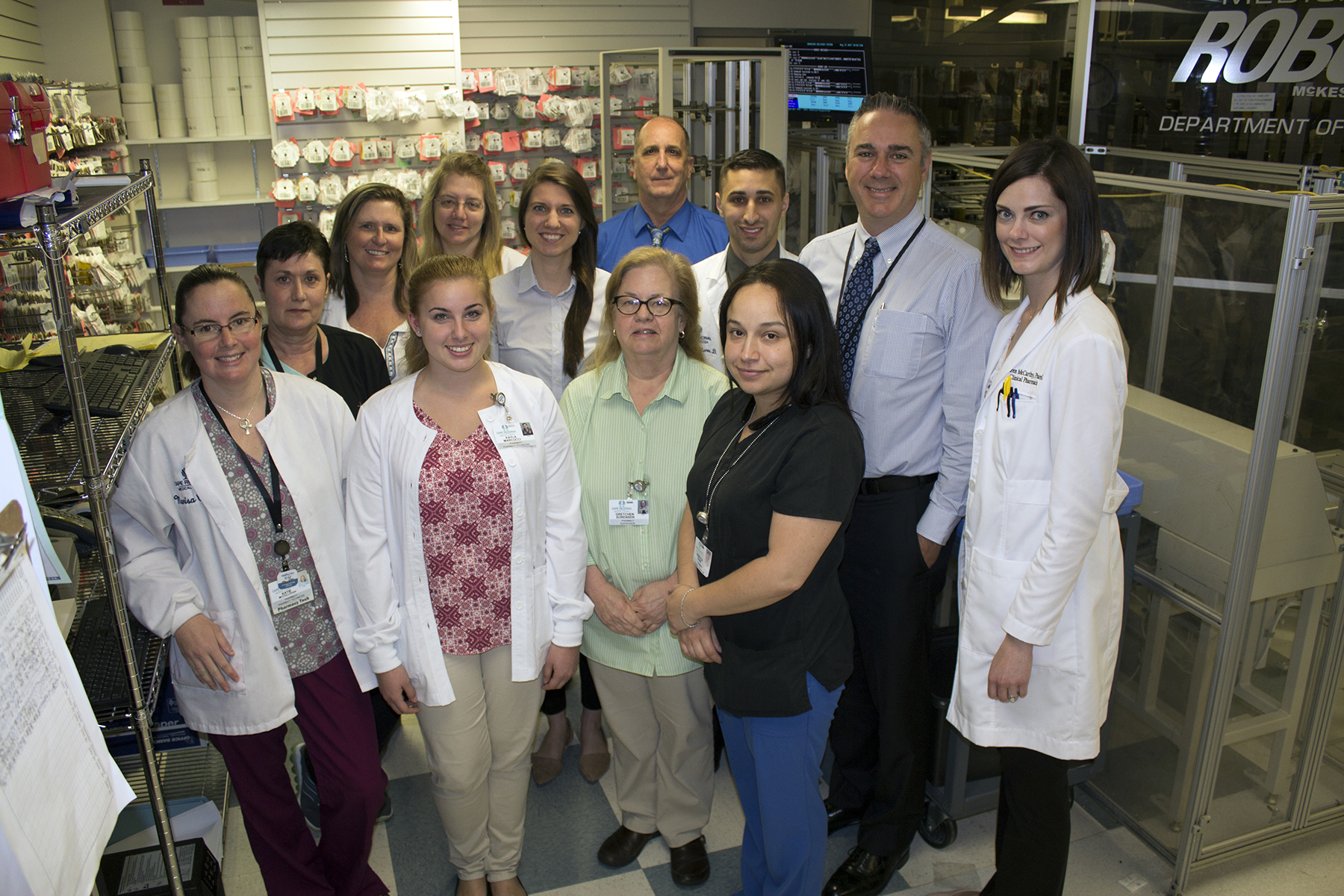 Richard Artymowicz, PharmD, Director of Pharmacy Services (second from right) with the Cape Regional Medical Center pharmacy team.
Addressing a gap in coverage: the challenge
It was about that same time in 2015 that Richard was introduced to PipelineRx and learned how telepharmacy was helping hospitals supplement their pharmacy staff. While the proposition sounded good, in his mind he already had a 24/7 staff and didn't consider it something worth pursuing.
However, as they began to focus on their next challenge, reducing readmissions, they needed the team do more discharge counseling. To do this, the staff had to rearrange their schedules, causing a gap in coverage. "We were missing four hours of coverage during the swing shift," said Richard. "However, the order volume during those four hours is highly variable, and unfortunately unpredictable, so adding on-site resources daily wouldn't always be cost-effective."
THE BOTTOM LINE
Not enough pharmacy staff to cover new initiatives
ROI for new full-time position not proven
Workflow needs were too much for one pharmacist, but not enough for two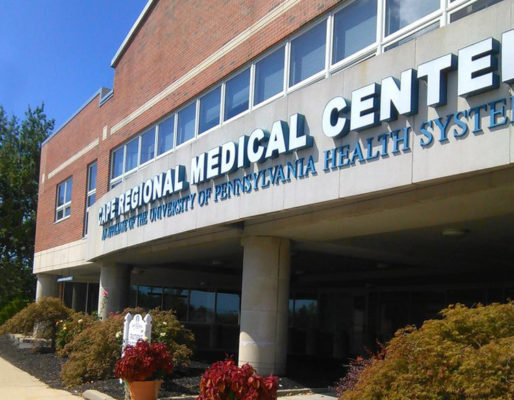 Patient outcomes have always been a priority for the progressive pharmacy team at Cape Regional Medical Center (CRMC). Antibiotic Stewardship, Pharmacy managed drug protocols, and an Outpatient Coumadin clinic are among the many clinical programs at this 242- bed hospital located in Cape May Court House, New Jersey. CRMC holds the Gold Seal of Approval from The Joint Commission.
Located in a resort town, CRMC naturally experiences seasonal population shifts, resulting in an average daily census of around 85, but a growing network of physicians, urgent care centers and outpatient clinics helps the healthcare systems serve patients year-round.
We wanted to focus on more clinical work, but the new goals created a gap in coverage. – Richard Artymowicz, PharmD, Director of Pharmacy Services
Rethinking the options: the solution
Remembering the conversation with PipelineRx, he gave them a call. "Telepharmacy began to look like a viable option to handle med order verification which would free up more time for our onsite staff," said Richard. "With PipelineRx already New Jersey State Board of Pharmacy approved, I was able to move quickly."
With one call, he was on his way to using PipelineRx telepharmacy services to complement his staffing needs. The approach would be seamless to the hospital nursing staff who would continue to have the onsite pharmacist as their primary point of contact. Furthermore, the per order pricing structure provided the budgetary flexibility and customization that was needed.
Lessons learned: challenges with change
Despite adoption by the clinical team, the pharmacy staff had concerns about utilization of telepharmacy. "The team prides themselves on high-quality care for patients," said Richard. "There was some unease surrounding the qualifications and competencies of remote pharmacists they hadn't met or worked with."
To help address this, the PipelineRx account management team met with the CRMC pharmacists and had an open discussion about the telepharmacists' credentials and processes. This provided the team with greater confidence and they came to understand that working with the PipelineRx pharmacists would require the same learning curve as hiring new staff.
By increasing communication, the pharmacy team ultimately worked with PipelineRx pharmacists just as they would have if they had hired onsite staff. "I realized that most clients work with their telepharmacists when there was nobody else around," said Richard. "In our case, we had to learn to work together."
THE BOTTOM LINE
Engaged with PipelineRx for telepharmacy services
Ensured that nursing would not experience any change
Implementation was made smoother with more communication
Per order pricing provided budgetary flexibility
A well-oiled workflow: the results
At first, PipelineRx telepharmacists were reviewing a relatively small number of orders, so to clarify roles and better balance the workload the two teams worked together to divide the order queue. The onsite team took inpatient orders while the telepharmacy team managed ED orders. Additionally, when workflows shift and surges occur, CRMC pharmacists make a quick call to their PipelineRx team to have them start taking inpatient orders as well, which helps keep turnaround times within the target range.
The CRMC team learned that their dedicated PipelineRx team was a great complement to their staff. With the increased coverage for medication order review, onsite pharmacists were able to do more discharge counseling, initially reaching 17% of patients with a goal of increasing the rate to 30% by the end of the year.
RESULTS
Onsite and remote pharmacists work together during the day
Telepharmacy is on call to help during surges
17% of patients are receiving discharge counseling
Pharmacy staff increasing clinical skillset
Telepharmacy can be a great alternative when increasing on site staff doesn't provide the ROI. – Richard Artymowicz, PharmD, Director of Pharmacy Services
I realized that most clients work with their telepharmacists when there was nobody else around, in our case, we had to learn to work together. – Richard Artymowicz, PharmD, Director of Pharmacy Services