A Lesson in Buy vs. Build for Telepharmacy
LRGHealthcare | Laconia, New Hampshire
Paul Barrett, Pharm.D., joined LRGHealthcare as Director of Pharmacy Operations in the fall of 2016. Like all Pharmacy Directors, Paul is well acquainted with the requirement for 24-hour pharmacy review of medication orders to ensure patient safety. However, over the course of his 30+ year career as a pharmacist and pharmacy leader, he has had the unique opportunity to gain insight into different models for managing this critical coverage and oversight.
Learn how LRGHealthcare used telepharmacy to:
Cover the night shift to provide prospective 24/7 medication order review
Improve communication between day and night shift staff
Ensure equal coverage for an affiliated critical access hospital
Leverage telepharmacist expertise to facilitate EHR implementation
Bring pharmacy operations up to par with clinical programs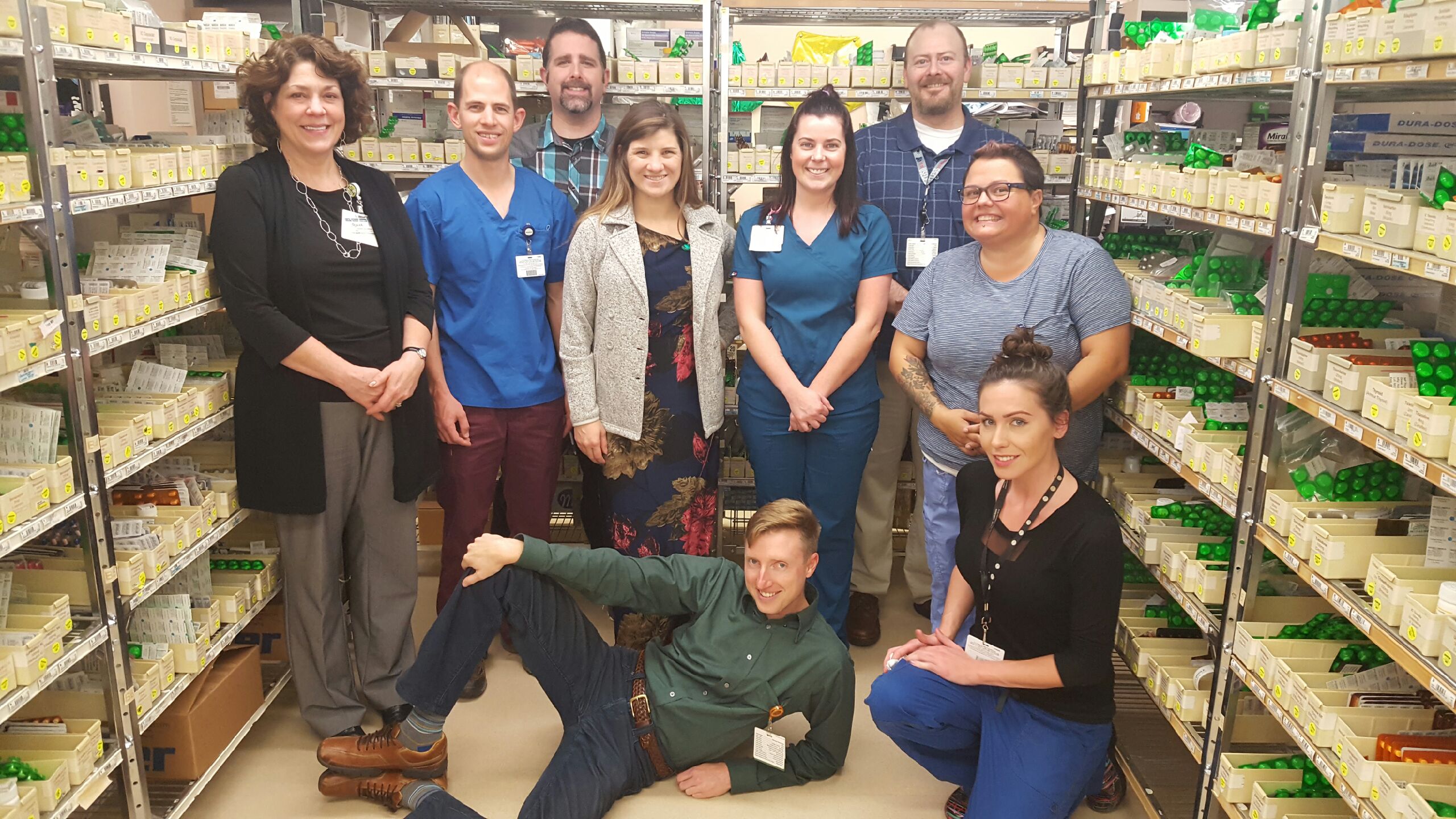 Gaining perspective: experience with an in-house telepharmacy model
Prior to joining LRGH, Paul was working for a large, integrated healthcare system comprised of one main hospital and eight satellite hospitals. The pharmacists at the primary hospital were responsible not only for onsite pharmacy coverage, but also remote coverage for the other hospitals. There was no dedicated staff at night to service the eight satellite hospitals. During his tenure, Paul's experiences with this model shaped his perspective. "Even though we provided remote coverage, prioritization tended to favor the primary hospital," said Paul. "This created order delays for the smaller sites, which was challenging for the clinical staff."
Making the case
Paul noted that coordination between the pharmacists was also very manual. The pharmacy utilized a shared drive to communicate between the day and night staff. While file sharing served as a means for documentation and reporting, certain nuances of an order or details about a patient were not always well documented. This gap in communication created additional work, as well as an increased level of risk.
Paul proactively researched the problems that arose in this model, including a review of medication order turnaround time to reveal inequalities between facilities. Ultimately, his data made the case for a different approach. However, the options available at the time for a professional telepharmacy service wouldn't be as cost effective as hiring dedicated pharmacists for the night shift. And the additional resources didn't address the core issues of this self-run model.
THE BOTTOM LINE
Challenged to meet after-hours pharmacy needs of all hospitals
Central pharmacy attention favored the primary hospital
Lack of a formalized communication system created additional work and potential risk
A Different Telepharmacy Experience
When Paul joined LRGH in August of 2016, he noticed something very different within his first week. It was the formal handoff between the night and day shift pharmacists.
"I could see several things going on that made a lot of sense," said Paul. "The pharmacists were on the phone together. They clearly knew each other and they were discussing the previous shift in detail and referring to an End of Shift Report. I was immediately impressed with the knowledge transfer happening."
Paul learned that just five months earlier, LRGH had partnered with PipelineRx to manage their after- hours pharmacy coverage. What Paul witnessed at LRGH is what makes the PipelineRx approach unique – the focused commitment of a dedicated team of pharmacists that think and act as an extension of the onsite pharmacy.
Recognizing that no two organizations are alike, every PipelineRx pharmacist as part of a dedicated client team learns, assimilates and practices the policies and procedures of each individual client; all details and nuances that are required regarding medication order review are well documented in the system. This not only streamlines workflow but also contributes to better patient care and continuity. Additionally, with a per medication order pricing structure, LRGH was only paying for what they needed.
Telepharmacists lend expertise to EMR implementation
Previously, all orders were faxed to the pharmacy, so when LRGH implemented their new EMR in April 2017, they faced many of the same challenges experienced by other hospitals. As with any change, EMR familiarity and the shift to a new kind of workflow can feel cumbersome to existing staff. Despite extensive communication and training, once their system went live, a myriad of challenges and frustrations from the clinical staff arose.
"PipelineRx pharmacists were a great resource for our physicians," said Paul. "Having worked with other organizations, they knew all kinds of best practices for EHR management that we didn't have experience with. This was a significant help not only for adoption of the system but for streamlining workflow."
THE BOTTOM LINE
LGRH partnered with PipelineRx in March 2016 for supplemental coverage
A detailed and documented communication practice was established
PipelineRx pharmacist expertise helped facilitate the new EHR implementation
A pharmacy workflow that works
Paul continues to enjoy ongoing facets of the PipelineRx partnership. Pharmacists know each other by name and are very familiar with the clinical staff. Each morning and evening, a routine shift change call happens ensuring critical items are covered and patient continuity is maintained.
With performance reports now being generated from the EMR, Paul is using his monthly PipelineRx reports in more meaningful ways on his dashboard. This includes the interventions per month, which help to provide further insight into quality and performance.
Better support for clinical programs
The LRGH pharmacy team has long operated a progressive clinical program, including a board- certified critical care pharmacist for their ICU, extensive acute care dosing programs, and outpatient warfarin dosing programs at four clinics in neighboring towns.
With the implementation of their new EMR, LRGHealthcare has plans to expand their clinical capabilities and services. "There are numerous possibilities for growth now that the EMR is active," said Paul. "For example, with CPOE and MTM tracking, we are realizing a real need for a pharmacy informaticist to highlight the value of the medication use process and continue our focus on patient care."
To support their continued evolution, they intend to leverage their PipelineRx team to support them during surges. With on-demand support, Paul is confident this will provide extra peace-of-mind as their department advances.
"Communication is key to success, and for us it's been a positive experience all around," said Paul. "From our perspective, it is absolutely necessary to have our PipelineRx team to ensure patient safety. Anyone looking for a telepharmacy partner should carefully consider their approach to communication. As pharmacists, we are protective of our patients. To develop trust, communication is essential."
RESULTS
Seamless transitions between day and night staff
Easy access to quality and performance reporting
Better support for advanced clinical programs
Cost-effective, per order pricing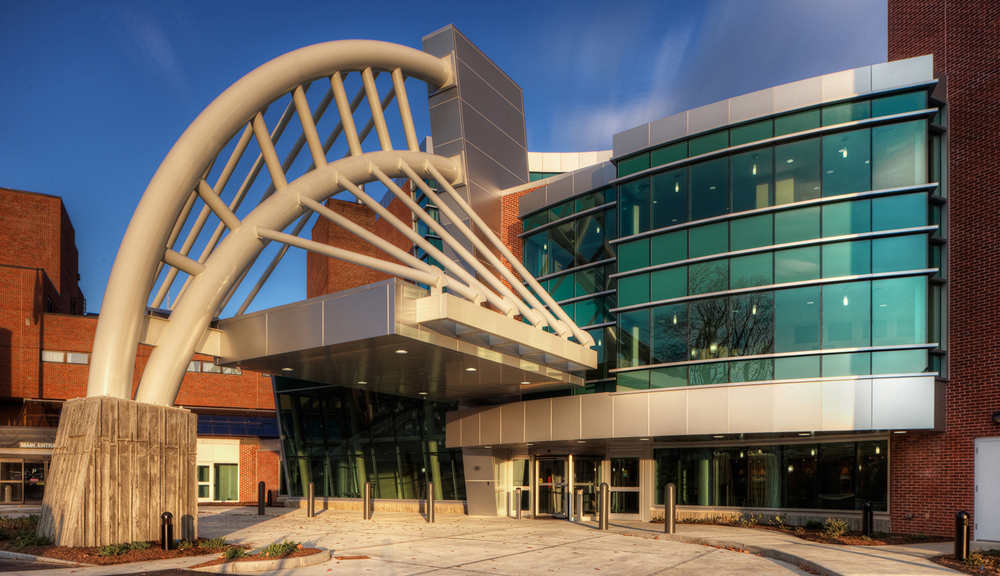 LRGHealthcare is comprised of Lakes Region General Hospital (LRGH), a 132-bed acute care facility in Laconia, New Hampshire, and Franklin Regional Hospital (FRH), a 25-bed critical access facility in Franklin, New Hampshire, in addition to 22 affiliated medical practices, and service programs. They have a core population of aging patients but typically experience a seasonal influx during the summer months.
PipelineRx pharmacists were a great resource for our physicians. – Paul Barrett, PharmD, Director of Pharmacy Operations

---
I now have reports that provide better insight into quality and performance. – Paul Barrett, PharmD, Director of Pharmacy Operations

---